Mevion Medical Systems, in partnership with The National Association for Proton Therapy, Leo Cancer Care, Stanford Health Care, RaySearch Laboratories, and H&H Design-Build hosted an educational industry symposium at the National Proton Conference in Salt Lake City on May 7, 2023, titled "Mission Possible: Replace LINACs with FIT Proton Therapy".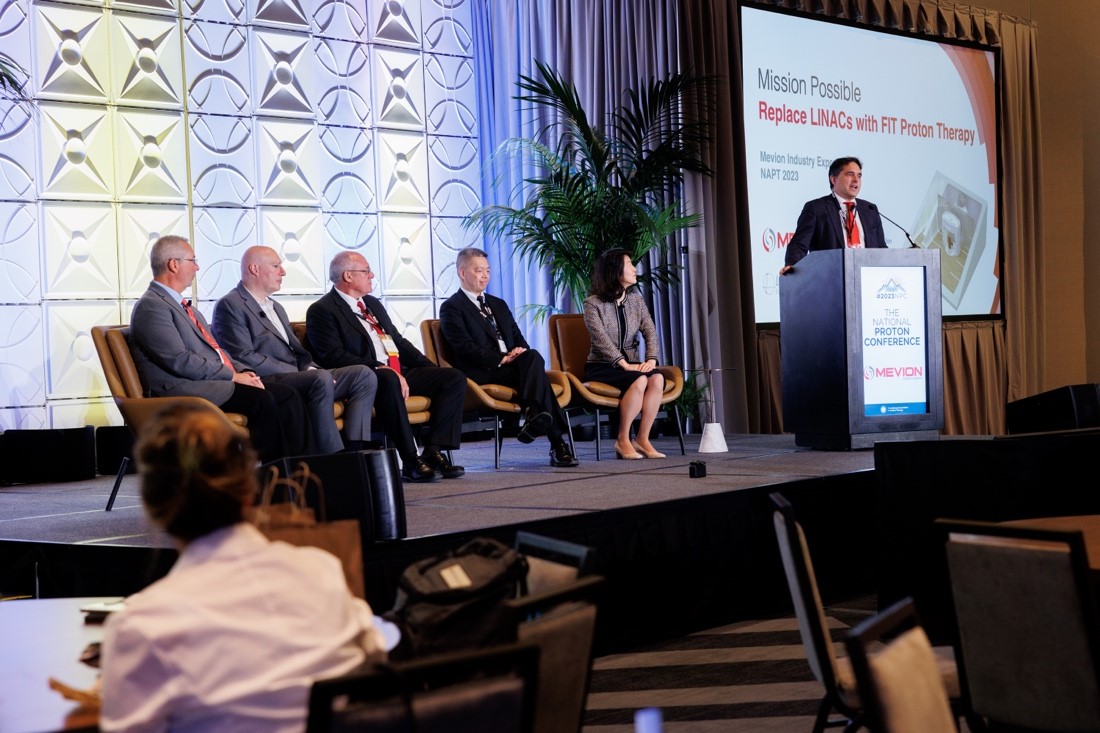 On Mission: Superior Proton Therapy, Accessible to All
The symposium began with an overview of Mevion's mission and history led by Dr. Tina Yu, president and CEO of Mevion. Dr. Yu shared that Mevion was founded in 2004 with one mission: to provide superior proton therapy to as many cancer patients as possible. From the development of the world's smallest accelerator in 2010, to the present day with the first proton therapy system to fit in a LINAC vault, Mevion has remained committed to this mission and has made ultra-compact proton therapy a mission possible.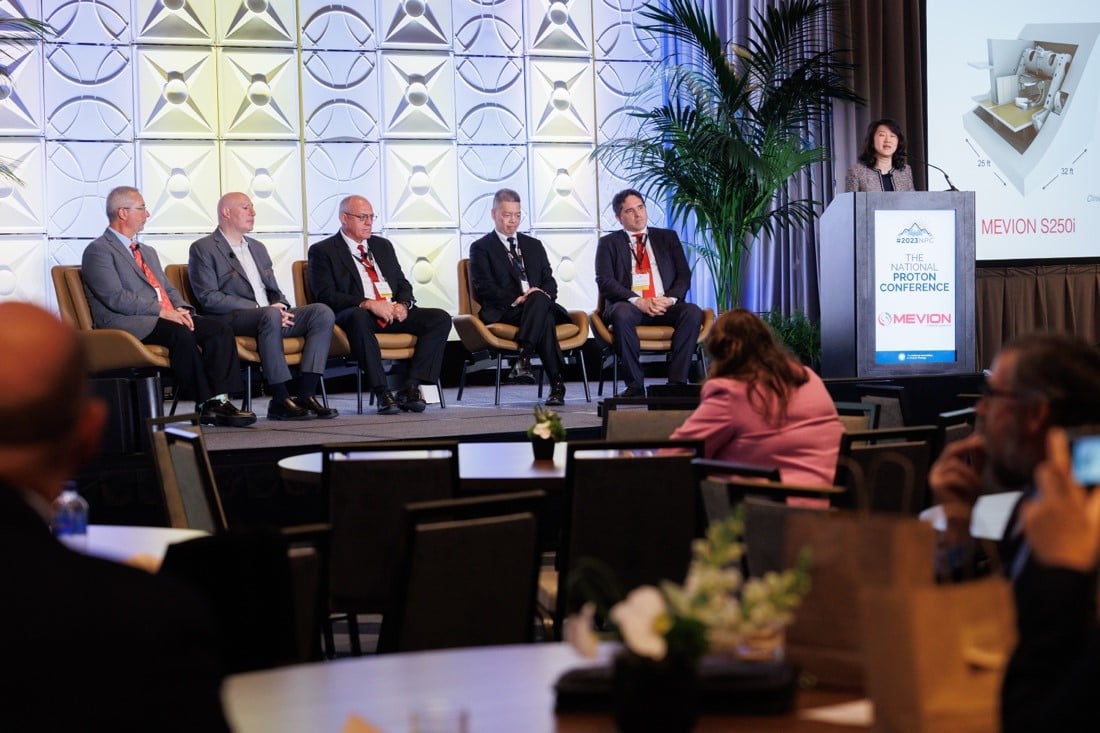 Stanford journey to hadron FLASH therapy
Dr. Billy W. Loo, Jr. MD, PhD, Professor, Director of Thoracic Radiation Oncology & New Technologies, at Stanford University School of Medicine joined the discussion to provide an overview of Stanford's long history of innovation and invention in radiation therapy technology. It started with the Klystron in the 1930's, the first medical linear accelerator in the 1950's, the first hadron therapy project in the 1970's, through the latter part of the 20th century, then continued into the 21st century with the invention of the first robotic radiotherapy system and the invention of the AVATAR system. A big missing piece in Stanford's history of innovation was particle therapy. For the past 5 decades, Stanford has worked towards making particle and proton therapy a reality, however the cost of construction in California was prohibitive in building a previously approved hadron therapy center. Stanford spent several years talking to proton therapy providers like Mevion, and also engaged Leo Cancer Care to learn more about their upright patient treatment capabilities. As a culmination of these conversations, a new discussion was born regarding the possibility of utilizing the best of both Mevion and Leo Cancer Care's technologies that could feed into Stanford's rich history of innovation. Size was an extremely important factor, and from Dr. Billy Loo's talk, it's clear that for Stanford to bring proton therapy on board, they require an ultra-compact solution that could fit within an existing LINAC vault.

In addition, Stanford is striving to drive FLASH therapy research into clinical implementation. With Mevion's FLASH enabled FIT system and FLASH Research Kit, Stanford will continue to drive the FLASH research forward in the proton arena.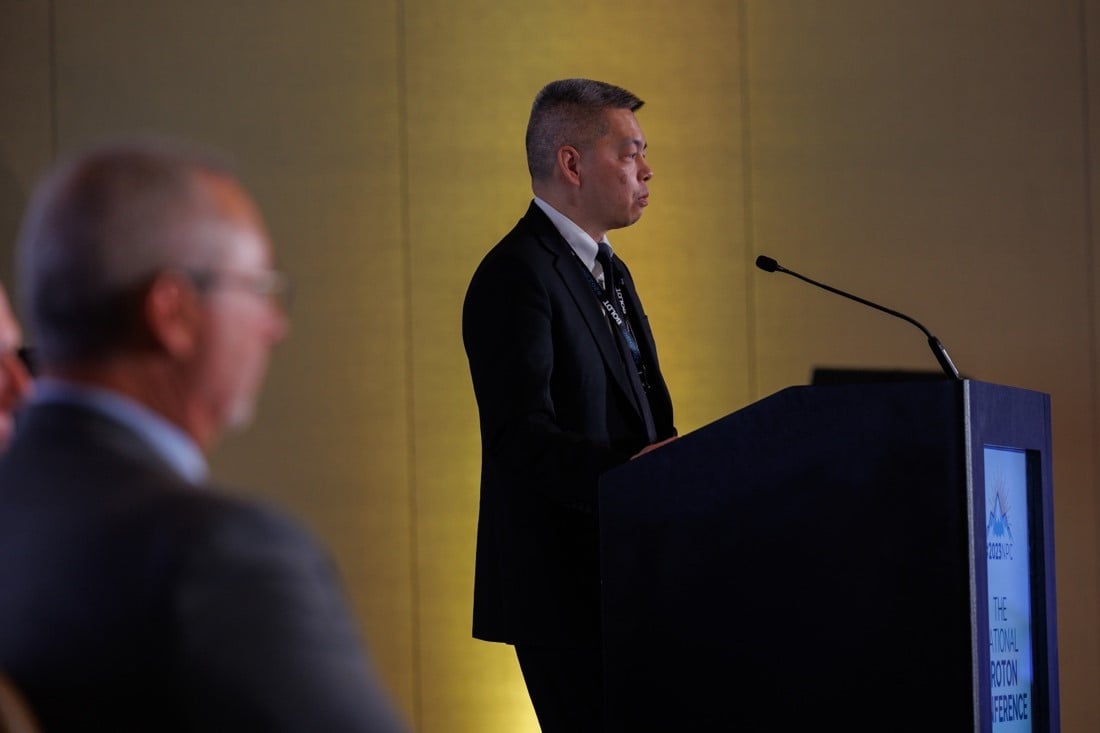 Mission Possible: Replace LINACs with FIT Proton Therapy
What if proton therapy could FIT in your LINAC Vault? Mevion, in partnership with Leo Cancer Care, is transforming the proton therapy landscape. As Dr. Lionel Bouchet, SVP of Commercial Development at Mevion shared, the MEVION S250-FIT Proton Therapy System* provides a compact yet effective solution that meets Stanford's needs. In addition to its ultra-compact size, the FIT system features HYPERSCAN with a proton multi-leaf collimator that enables the sharpest spot sizes and dose gradients. It provides full 360 beam access with Leo Cancer Care's upright patient positioning system and diagnostic dual-energy CT. The self-shielded accelerator is the world's smallest of its kind and delivers FLASH dose rates as high as 200 Gy/s. Its electrical and cooling requirements are similar to conventional LINAC, and it requires minimum maintenance while delivering the highest uptime and system availability.
Making It Possible
An informative Q&A panel discussion followed the presentations given by Mevion and Dr. Billy Loo. Joining the panel were Frank Heinz, President and CEO​ of H&H Design-Build, Niek Schreuder, Chief Scientific Officer at Leo Cancer Care, and Marc Mlyn, President and CEO of RaySearch Americas, Inc.
Frank Heinz discussed H&H Design-Build's experience with building proton therapy centers and renovating cancer centers to accommodate proton therapy. Niek Schreuder went into detail on upright patient treatment indications and the vision for Leo Cancer Care in the coming months regarding upright treatments, and Marc Mlyn detailed RaySearch's experience with treatment planning and research as well as its commitment to support planning for upright positioning with HYPERSCAN pencil beam scanning.

The full recording of the presentations and expert panel discussion is available on-demand here.
For more proton therapy and FIT system updates, visit our Mev-Ionosphere blog.
*The MEVION S250-FIT Proton Therapy System and FLASH therapy are not yet available for clinical use.